Triceps Contact Center & Workforce Management.
Triceps the Executive Search, Coaching and Interim Agency for Transition. Triceps helps leaders and organisations to achieve their goals. Thanks to our matching, coaching and chief on demand, you as an executive or company move on to the next gear.
Triceps Contact Center & Workforce Management
We are your strategic partner for of Executive Search, Coaching and Interim Consultancy within the Contact Center industry, specializing in Workforce (Engagement) Management issues.
Triceps helps organizations in every phase of their entrepreneurship. Not only with the search for key positions within the Contact Center industry, but also as your sparring partner in the field of strategic and operational challenges and the optimization and maturity of your WFM team and organization.

Be flexible and adapt to change!
Triceps has more than 26 years of international experience when it comes to Executive search, and more than 20 years of experience in Contact Center Management, Workforce (engagement) management implementations & process optimization in various sectors and industries.
We focus on supporting the board of directors, the Contact Center Managers and the leaders of WFM teams.
How do you keep control of your Workforce?
Well-defined and streamlined processes, the composition of your WFM team and the right supporting WFM system are crucial in this. All three aspects play an equally important role. The best Workforce managers are not only managing the team and responsible for the processes,they are also a subject matter expert and skilled in the WFM system technology. In addition, he or she operates side by side with the contact center manager and is a equal discussion partner for the many stakeholders.
How do you get there, what does it take?
Triceps consultants with many years of international Contact Center and WFM experience in various branches are your sparring partner for the search for key positions or Interim Consultancy. We help you get the most out of your contact center and your WFM team. Interested? Call us for free introductory appointment to discuss the possibilities (Telephone 088 5000 500) or send us a contact request for an introduction meeting.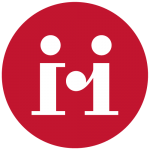 Search & Match
The power of people, expertise and customization
Triceps Search is an intensive search outside the beaten track for Contact Center / WFM professionals who determine the course and face of your organisation. It's carefully tailored. We like to do that and we do it well.
In case you are in doubt between several candidates, we can help you to make the right and objective choice through our job validation methodology. We use a Fit and Match assessment.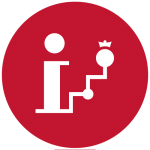 (Team) Assesment
How to build a High Performance Team.
You want to increase the maturity / effectiveness of your Contact Center / WFM team. Where are the bottlenecks? Is everyone working at their strengths? Are these strengths optimally used?
Triceps offers answers to these questions, provides insight into group dynamics and works together with you and your employees on a new harmony focused on personal balance.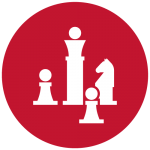 Interim / Consultancy
Content and ambition must match!
Do you temporarily need Contact Center or WFM Management support to fill in missing knowledge, or do you just need a sparring partner every now and then?
Your organization is growing.
Does your WFM department grow with you in the right direction, or do you feel is it better to organize things differently? And what does the growth mean for the current operational activities, the training and skills of your employees?
We have the right senior sparring partners.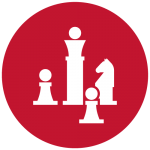 WFM Health Check
Haal je het optimale uit je huidige WFM systeem en WFM processen?
Are you getting the most out of your current WFM system and WFM processes?
The WFM Planners in your team have added configuration, collective labor agreement and business rules to the best of their knowledge over the last years. But the effectiveness of your WFM system is gradually declining.
We are happy to help you examine your current WFM structure & configuration and, based on worldwide best practices, discuss improvements that are in line with your company policy and culture.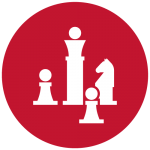 WFM Sofware Selectie
You are looking for a new or different WFM system.
There are many, and sometimes very expensive WFM solutions available. Therefore making the right choice, with objectively determined requirements and the right balance between strategy, ease of use, company and employee interests is essential.
Triceps' experienced and independent consultants who have worked on both the customer and the supplier side are happy to guide you through the WFM software selection process.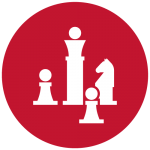 WFM Implementatie
Better to invest in advance than to correct afterwards.
There is a lot to consider when implementing WFM software. The discovery intake, planning and involving the right people is crucial. A future vision; 'where will we be in 3 to 5 years' is just as important as basic things such as the activities you want to forecast and plan, and what you are going to report on.
Triceps has experienced Implementation specialists and is happy to help you.
If you need help with any of the above issues, please contact us for an informal talk. We will be happy to help you!
Let's introduce: Wendy Waasdorp
A start in the tourism & loyalty management gave me a solid start in service & customer centricity. In addition, my numerous consultancy assignments and WFM implementation projects in various contact center branches worldwide, have given me a broad insight into organizations in general and contact center & back office processes in particular.
I have been closely involved and responsible for setting up and managing various contact center and customer care departments in the Netherlands. Among others; Air Miles (LMN), Cygnific (KLM), Spaarwatt (Essent). After fulfilling various roles in customer contact, Loyalty and Workforce Management, I have worked as a Principle Consultant for Genesys for 14 years, managing and executing more than 30 successful WFM implementation projects and consultancy optimization assignments worldwide (EMEA, APAC & USA).
The industries in which I have experience are; Telecom, Insurance, Finance, Utilities & Aviation. Some of my clients were; Swisscom, Emirates National Bank (ENBD), Rabobank, Nationale Postcode Loterij, Mercedes Benz, Talanx-HDI, Safaricom, Swedbank, Vattenfall.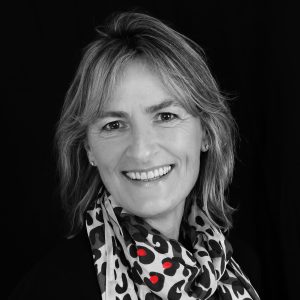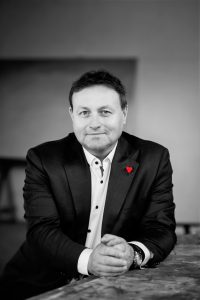 Let's introduce: Frank Weegink
"Passion for People and Performance". As business coach and consultant I help people and organizations to develop more job satisfaction and effectiveness. By assisting them on their journey to find answers to questions about personal growth, leadership, career, organization and team development. I do this in a pragmatic and co-active manner: moving things together. This way, new insights, results and performance come within reach.
Through my extensive business experience, up to management board level of (large) international organizations, I know the dynamics and challenges managers face today.
Besides a coach, I am also their sparring partner for Strategic management and Leadership, Project and Change management, Supply Chain, Procurement, Customer Service and Lean Operations Management.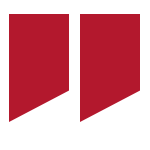 In my search for a new job, I experienced the guidance of Triceps as very professional. Both the coaching and the counselling during the entire process were of a very high level and have helped me very much to find a suitable position, and this also within the period of six months that I had set.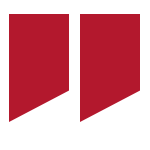 As a manager, the process of saying goodbye is not new, it is part of your job. However, this time I said goodbye! Farewell to people but also to a part of myself. Why Triceps? As a human being and a professional, I was at the centre! By taking a critical look at myself as a 'brand' and investing once again.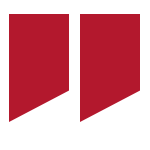 Discovering opportunities for growth. To realise your ambition, knowledge of business is a prerequisite. Marc's arrival created momentum translated into a clear, market recognisable strategy / product experience for partners and customers. Commitment, drive and passion are the words I share with you - sincerity is a given. Marc, thank you.
White paper: High Performance Teams
In this white paper for leaders and managers, we share:
✓ The characteristics of failing and winning teams.
✓ Why one team is a success and another a failure.
✓ How to build a High Performance Team as a leader.