Are you at your most powerful?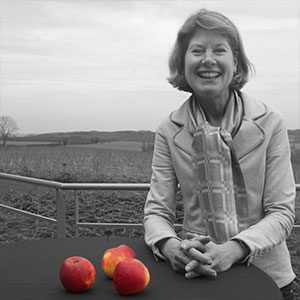 I listen carefully, and I also hear what isn't said
+31 (0)6 10 20 39 94
'I listen carefully, and I also hear what isn't said'
It's interesting that, long before I became Executive Vice President of Corporate Human Resources at Lage Landen, before I was Corporate HRM Director at DHV Group, and also well before I worked as an International Human Resources Manager at Philips CE, I was a speech therapist. Back then, it was all about talking. Now, it's mostly about listening. Hearing what's being said, but also picking up on what isn't being said. I've learned to follow my intuition more closely in my advice. Sometimes it's difficult to articulate things and you have to have the courage to trust your feelings, as I do.
I've owned a wine estate in southern Limburg for several years. I channel the same discipline, entrepreneurship, tenacity, and patience into achieving quality there as I do in my role at Triceps. In recent years, I have worked as a consultant, executive coach, or interim HR manager for companies such as NXP, Rabobank, and Vanderlande Industries. I've had the opportunity to lead people and companies towards new insights and help them move forward – and that feels good.
Contact Bernadette Crijns: crijns@triceps.nl