Are you at your most powerful?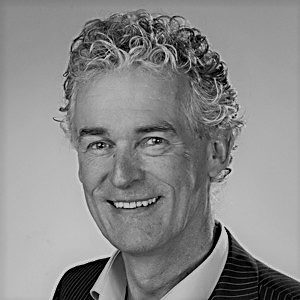 Business intuition and interpersonal skills: a powerful combination
+31 (0)6 26 11 40 04
'Business intuition and interpersonal skills: a powerful combination'
What could be better than discussing issues and coming up with solutions together, no matter how difficult or impossible they may seem? At Doctors Without Borders, Fokker, and Vanderlande, I learned that team dynamics, the right people in the right place, coaching and connecting (both internally and externally) are invaluable, and not only in a cross-cultural environment. That's where my passion lies – in encouraging and motivating people, coaching change, building teams, and finding the right person.
For many years I led international and export-oriented companies, which meant I travelled a lot and also lived in Asia and South America. In my experience, organisations that face their challenges with courage and respond aggressively and proactively to rapid market and technological changes are the most successful. This involves connecting the right people and experiences, offering perspective, translating market dynamics internally into entrepreneurship, and decisiveness. Processes, innovation, restructuring, and supply chain are all strategic links in growth and increased value.
This is where human knowledge and business intuition come together – a powerful combination that makes all the difference, and an experience I enjoy sharing as a consultant and as a CCO chief-on-demand to contribute to the success of every company and its people.
I'm always available for a meeting.
Contact Martin Mossinkoff: mossinkoff@triceps.nl