Are you at your most powerful?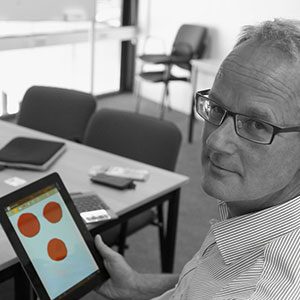 Enthusiasm comes when we do what we're passionate about and become who we are!
+31 (0)6 51 07 32 66
'Enthusiasm comes when we do what we're passionate about and become who we are!'
I'm a coach who helps people hit the ground running in their careers and in their lives. During a hectic tenure in sales at Philips, I got to know different companies and ways of doing business and what that demands of people. I also came to realise that sales just didn't inspire me. I entered an outplacement process and learned to manage my own life there. I decided to become a coach, and there began the 10 years of practical experience I now have in combining business and people. The connection between the human soul and doing business fascinates me, and I understand it well. I guide people to recognise their thoughts and beliefs about themselves and the effects and consequences of that on their own lives. Who and what a person is determines which role and environment will inspire that person, both personally and professionally. I guide people through this journey of discovery and help them achieve their goals.
As a human being, I link analysis with warmth and focus on retaining people. Personal freedom and responsibility are of paramount importance to me, and I like and work with great respect for the freedom of the individual. Science and technology facinate me, and optimism makes me believe in humanity.
When you feel life hit the brake pedal, dare to take the wheel and change your course. I'll guide you towards discovering your 'wow' factor – your unique combination of who you are and what you've learned. That's how you make a difference and foster enthusiasm!
My specialties are: competence analysis, strengthening assertiveness, and job application training.
NOBCO registration number 5671
Contact Willem Hornstra: hornstra@triceps.nl