Are you at your most powerful?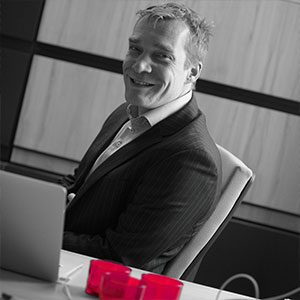 I provide stability during turbulent times
+31 (0)6 19 91 25 82
'I provide stability during turbulent times'
As an HR professional, I've guided many organisations and HR departments during turbulent times over the past 25 years. That includes repositioning, mergers, acquisitions, and a down-turn market. Even in those situations, I know how to work towards a positive climate and result using strategic and operational thinking and decisiveness. I joined the Triceps team as a consultant in 2012, after having earned my stripes as HR director at companies such as Geesinknorba, ArcelorMittal and Akzo Nobel, where I worked under high pressure to restructure teams and organisations.
Organisations want to move forward, and so do I. I'm very driven to achieve results in a dynamic and entrepreneurial environment, through a pragmatic and a divergent view of the world around me. I use these qualities in my role as a consultant, but I can also put them to use as a coach or interim manager when trying to place the right candidate. Don't expect any long reports from me – I work towards purely practical solutions that take people and businesses further.
Contact Harmen Stakenburg: stakenburg@triceps.nl