Chief Growth Officer available
I am looking for an end responsible role in a board of management or management team responsible for strategic transformation and growth, as Chief Growth Officer.
After we develop a clear vision for the future as a team, I take pride executing the strategy achieving concrete results and creating value and win-win solutions for all stakeholders while having fun.
I have the vision of a CEO, the conscience of the CFO, the customer focus of the CCO and the execution power of a COO. A true professional.
My background is in strategy, general management, business development and corporate finance, both in publicly listed multinationals as in one of the largest family-owned companies in the Netherlands.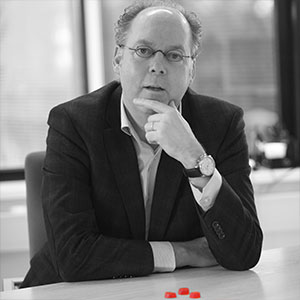 De kwaliteiten van de mensen zijn de kwaliteiten van het bedrijf
088 - 5000 500