Global Executive bridging the gap of elusive technologies to daily businesses
The world of (ICT) technology is changing at such a pace, that most decision-makers are not able to understand the value for their own business. Emotional storytelling has been proven to be one of the strongest means to connect at several layers; only a few are able to do so.
Being extremely driven to bring new (ICT) technologies to the daily business of customers, partners and within alliances, I am blessed with the ability to have these technologies explained by using laymen metaphors. Becoming the authority at (initial) customer meetings, events, media, governmental-bodies and within analyst communities.
I have proven capabilities in rapidly shifting between (technical-) languages and cultures, this in relation with fast scale-up of business-structures and processes. With this talent, I am able to connect people within and outside the organization.
At the first half of my career, I laid a strong foundation of knowledge by fulfilling a broad spectrum of activities. These are outside-facing roles such as, business development, sales (direct, indirect & OEM), consultancy & marketing (PR & product marketing) and internal-oriented roles such as product management, production and logistics. The past 15 years at executive level with the related team- and profit/loss responsibilities.
My organizational background is a healthy mixture of large (public-listed) corporates, midsized companies and start-ups. These have been technology vendors with global operations and their roots are either in the States or in Germany.
As executive, I add value to the board of global technology driven organizations, willing to bring their technology capabilities to the next growth level.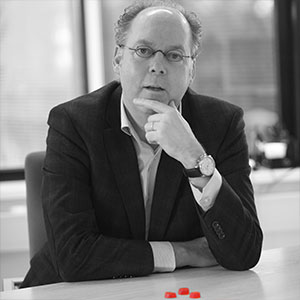 De kwaliteiten van de mensen zijn de kwaliteiten van het bedrijf
+31 (0)6 54 957315