Supply chain professional grown up in a family of sailors on river barges which formed the basis for the interest in supply chain. Realises that transport is just a block in a larger chain that aims at delivering the right product at the right place at the right time.
Expands his knowledge and experience through study and career, in the supply chain and project roles management roles at US, NL and Asian based companies. He does not limit himself to the boundaries of the supply chain and works closely with owners in other functional areas such as finance/VAT, legal, IT, manufacturing, R&D, sales and external parties such as customers, 3rd party logistics providers and vendors.
Learned how to connect the dots between the different functions or stakeholders in the supply chain and uses that knowlegde in his communication to these stakeholders. Likes the challenge to re-design processes, especially those that are cross-functional. Thereby using the knowledge and best practices that he build up. Appreciates freedom in his role, managing a team and working together with external parties.
Stands for his team and gives trust and responsbillity to his team members while maintaining control on the deliverables. Team members and colleagues can rely on his reliability, integrity and hands-on mentality.
Currently looking for a supply chain role as MT member in a non-corporate small to medium sized company that operates internationally, or within a start-up company that is in the phase of scaling up to production and commercialization of its product.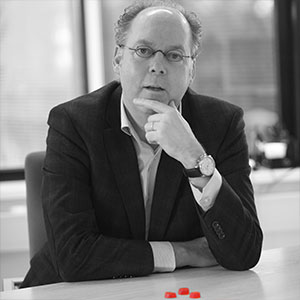 De kwaliteiten van de mensen zijn de kwaliteiten van het bedrijf
088 - 5000 500