Are you at your most powerful?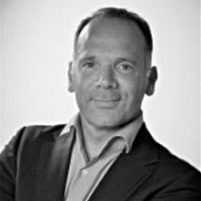 Bridging today's technologies to business opportunities
+31 (0)6 26 38 20 19
Bridging today's technologies to business opportunities
De wereld verandert. We zijn verbonden met alles en iedereen. De druk van technologische vooruitgang is voelbaar, nu meer dan ooit. De impact van 'Always Connected' door mobile, big data, internet of things maar ook social media is onomkeerbaar. De technologie verandert en onze reikwijdte neemt toe.
Zijn dit de ingrediënten voor digitale transformatie?  Het antwoord is 'Nee'. Het succes van digitale transformatie en bedrijfsvoering wordt bepaald door Focus, Acceptatie en Samenwerking. De klant staat hierbij centraal. Technologie is een middel in een samenleving waar digitaliteit ons verbindt.
Al bijna 26 jaar succesvol in de ICT/Telecommunicatie (nationaal & internationaal) door het samenwerken met en verbinden van getalenteerde professionals. Succesvol door het delen van passie en het erkennen/herkennen van de mens achter de professional.
Customer reference: 'A ground-breaking, creative and sincere business creator and still fun to work with'
Als digitale transformatie, business creation hoog op uw agenda staat of u overweegt een nieuwe uitdaging, dan nodig ik u uit voor een gesprek.
Van Executive Search naar Executive Found!