Are you at your most powerful?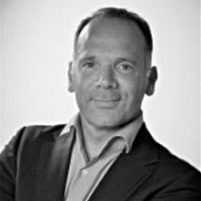 Bridging today's technologies to business opportunities
+31 (0)6 26 38 20 19
Bridging today's technologies to business opportunities
The world is changing. We are connected to everything and everyone. The pressure of technological progress is palpable, now more than ever. The impact of "Always Connected" through mobile, big data, internet of things, but also social media is irreversible. Technology is changing and our reach is expanding.
Are these the ingredients for a successful digital transformation? The answer is "No". The success of digital transformation and business operations is determined by Focus, Acceptance and Collaboration. The customer is always at the centre. Technology is a means in a society where digitality connects us.
Successful in ICT / Telecommunication (national & international) for almost 26 years by collaborating with and connecting talented professionals. Successful by sharing passion and recognizing / recognizing the person behind the professional.
Customer reference: 'A ground-breaking, creative and sincere business creator and still fun to work with'
If digital transformation, business creation is high on your agenda or you are considering a new challenge, then I invite to give me a call or drop me a note.
From Executive Search to Executive Found!