Customer and Digital Transformation - Driving today's complex business
Customer & Digital Transformation - Driving today's complex business
As an entrepreneur and leader, you want to seize opportunities as soon as they present themselves – preferably within an agile organization that is proactive in responding to rapid market and technological changes. Triceps Chief Customer & Digital Transformation operates as a fully integrated member of your management team providing a clear overview of market dynamics and tuning these into action and internal operations ambitiously and decisively.
In times of change, speed, overview, and business instincts are essential for success. When the need for change is most urgent, this is pre-eminently the domain of our Chief on Demand, an active sparring partner in management meetings who helps make decisions and solve problems regarding organizational issues, marketing, and strategic reorientation to aid a successful and sustainable transition towards the future.

Strategy & Business Development
Invite us to have a look and we will produce quick reality check and a solid path forward. Opening up new markets through innovative thinking covering Africa, Middle East and Asia.

Marketing & Communications
Get the most out of your internal and external communication. The playing field for organisations and brands has become so complex that the pace of change is hard to see. Being left behind is not an option. What do you outsource?

A digital commerce strategy by building resilience on your path to business growth. How to win the hearts and minds of your customer.
Chief on Demand - From 'on the pay-roll' to 'on-demand'
We go from possession to use everywhere. From now on, this also works for Business Teams. By having access to the right expertise when needed. From "on the payroll" to "on demand." Well, the skill, the revenue and the loyalty, not the fixed costs! You can expect that from a Chief on Demand.
Interested? Make an appointment with Marc Timmermans to discuss the possibilities (phone +31 88 5000 500 or mobile +31 6 2638 2019). Or send us a contact request for an introductory meeting.

Successful Business Development by connecting people and cultures
My long-term track record as proven manager of people in international Sales, Marketing and Business Development has resulted in a valuable and extensive network of organizations and business leaders in Europe, Middle East, South East Asia and Africa.
As a consultant, investor, entrepreneurial leader and C-level Executive in the international energy and capital goods markets, my added value lies in Business Development, Sales, Innovation and Growth. I get a lot of satisfaction from providing an (scale up) organization with a growth strategy based on a sharp analysis and managing any changes that lead to the realization of the goals set. The recognition & bridging of cultural differences in combination with a sharp business sense I consider my strength in international business.
Serving as a consultant and Chief on Demand and acting from Dubai and the Netherlands I like to support organizations that want to achieve results with their global expansion ambitions.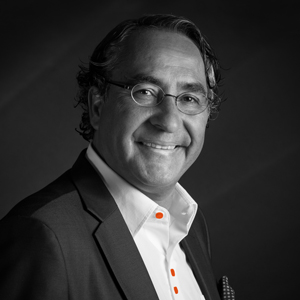 A specialist in helping companies to ramp up their eCommerce capabilities.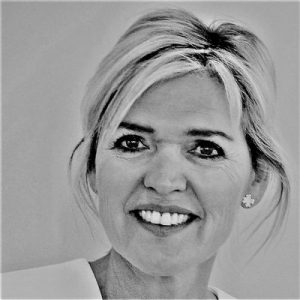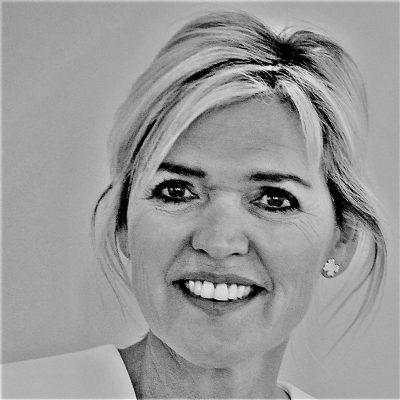 Proven track record as a successful e-commerce and omni-channel entrepreneur/manager who is capable of translating customer journeys into (digital) retail and e-commerce solutions while maintaining oversight on strategic, organizational, and financial consequences. Retail brands and organizations are increasingly facing e-commerce and omni-channel issues with significant implications for internal disciplines. Obtaining consent from and fostering cooperating with existing external retail and business partners is a critical factor in success. Potential channel conflicts and cannibalization risks are an ever-present challenge that often result in e-commerce strategies being postponed at the risk of missing the boat. Well-known (franchise) examples of this include Bart Smit, HEMA, Intertoys, and V&D.
Is your organization facing similar changes and would you like temporary management assistance? With years of experience and in-depth knowledge of the conversion funnel, digital landscape, and the dynamics and financial ramifications of e-commerce/omni-channel, our Chief on Demand Christa Bosman is the ideal manager for this process. With he talent for assessing organizational relationships, Christa can make any necessary (temporary) adjustments to strategy and has a natural ability to inspire and motivate people.
Growing is daring to change
While studying communication in Utrecht, I worked as an entertainer at a campsite in France during the summer months. I learned that you can connect people of different nationalities by having them work together and have fun. At that time, I never could have guessed that this would be the foundation for an international career in marketing and communication.
For the past 25 years, I've led two of WPP's communication companies in Bangkok, Jakarta, Manila, Helsinki, and Amsterdam. Besides entrepreneurship and brand strategy, I've focused on digital transformation and the demands today's reality places on companies and employees in terms of growth.
Even in the increasingly complex virtual world, it remains essential that people are involved in how the business functions and changes, the role they play in this as people and professionals, and how it comes together for both sides. I love people, I'm curious about what motivates them, and I dare to push boundaries to get to the core of their personal ambitions. By communicating honestly and effectively, which is a personal strength of mine and also the key to change.
I look forward to meeting you.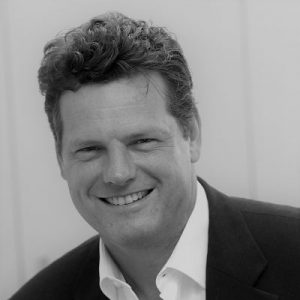 'Business intuition and interpersonal skills: a powerful combination'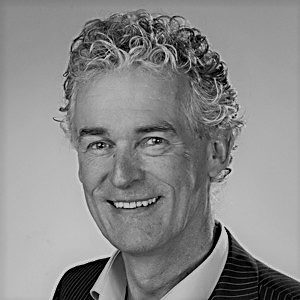 What could be better than discussing issues and coming up with solutions together, no matter how difficult or impossible they may seem? At Doctors Without Borders, Fokker, and Vanderlande, I learned that team dynamics, the right people in the right place, coaching and connecting (both internally and externally) are invaluable, and not only in a cross-cultural environment. That's where my passion lies – in encouraging and motivating people, coaching change, building teams, and finding the right person.
For many years I led international and export-oriented companies, which meant I travelled a lot and also lived in Asia and South America. In my experience, organisations that face their challenges with courage and respond aggressively and proactively to rapid market and technological changes are the most successful. This involves connecting the right people and experiences, offering perspective, translating market dynamics internally into entrepreneurship, and decisiveness. Processes, innovation, restructuring, and supply chain are all strategic links in growth and increased value.
This is where human knowledge and business intuition come together – a powerful combination that makes all the difference, and an experience I enjoy sharing as a consultant and as a CCO chief-on-demand to contribute to the success of every company and its people.
I'm always available for a meeting.
Bridging today's technologies to business opportunities
The world is changing. We are connected to everything and everyone. The pressure of technological progress is palpable, now more than ever. The impact of "Always Connected" through mobile, big data, internet of things, but also social media is irreversible. Technology is changing and our reach is expanding.
Are these the ingredients for a successful digital transformation? The answer is "No". The success of digital transformation and business operations is determined by Focus, Acceptance and Collaboration. The customer is always at the centre. Technology is a means in a society where digitality connects us.
Successful in ICT / Telecommunication (national & international) for almost 26 years by collaborating with and connecting talented professionals. Successful by sharing passion and recognizing / recognizing the person behind the professional.
Customer reference: 'A ground-breaking, creative and sincere business creator and still fun to work with'
If digital transformation, business creation is high on your agenda or you are considering a new challenge, then I invite to give me a call or drop me a note.