Triceps Procurement & Supply Chain. The executive search, coaching and interim agency for transition.
Triceps helps leaders and organisations achieve their goals. Through our matching, coaching and chief on demand, you as an executive or company shift to the next gear.
Triceps Procurement & Supply Chain
Integral strategies, encompassing the entire procurement and supply chain are increasingly important in the success of your company. Today's successful procurement and supply chain leaders are those with the ability to build agile strategies covering the entire value chain. Availability, costs and speed-to-market were seen as hygiene factors. However, the Covid-19 pandemic created a disruption in these areas which force us to rethink our strategies all over again.

Jan van de Ven
Unlock your Procurement &
Supply Chain potential
On top of that, we need to build further on quality, compliance (both product and social) and sustainable development goals as future pillars for a responsible and competitive position in the market. Executives become more convinced that this complexity requires professionals in the field of Procurement and Supply Chain with specific knowledge and skills to cope with these challenges and take an increasing role to create added value.
Interested? Make an introductory appointment to discuss the possibilities (Telephone +31 88 5000 500) or send us a contact request for an introductory meeting.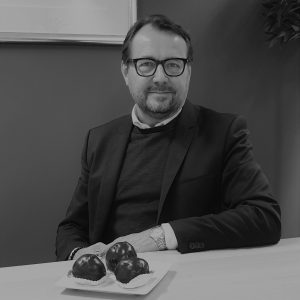 Let's introduce: Jan van de Ven
The best results are achieved with an agile and sustainable Supply Chain. During my career, I have been involved in all facets of Supply Chain Management. Starting from product (lifecycle) management, progressing to procurement, supply chain planning, warehousing & logistics and order management. It has provided insights which enable me to work with an integrated approach on all aspects of Supply Chain Management. Working and living 10 years overseas (Singapore, Vienna and Tokyo), I have accumulated a strong international perspective on business issues and cultures.With being an integral member of the Senseo Crema core team, sourcing products for complex international loyalty programs and managing the entire operation of an e-commerce company, has provided me tools which enable me to create impactful results.
Over the last 4 decades, European Brands and Manufacturers have relocated production to Asia. But recently the world's economic and geo-political situation has changed, accelerated by COVID-19. With the direct impact on availability, costs and speed to market, companies will need change to an agile and sustainable supply chain to remain competitive.
Let's introduce: Wendy Waasdorp
Be flexible and adapt to change. Over 25 years of experience with people, processes & organisations, multi-cultural, multi-level and in different branches. A start in the tourism & loyalty management gave me a solid start in service & customer centricity. My numerous International Workfore Management consultancy and Genesys implementation projects in different branches in the Contact Center industry have given me a broad insight in people, culture, processes and organisation.
Having lived abroad for 7 years, being able to be flexible and reinvent myself a few times allowed me to travel the world as a Workforce Management consultant for 14 years. I have always enjoyed helping organizations design, redesign and implement their WFM solution, train their people to be the best in their role, creatively optimizing WFM and HR related processes while increasing employee engagement. Some of my customers included; Swisscom, Emirates National Bank (ENBD), Rabobank, Nationale Postcode Loterij, Mercedes Benz, Talanx-HDI, Safaricom, Swedbank, Vattenfall.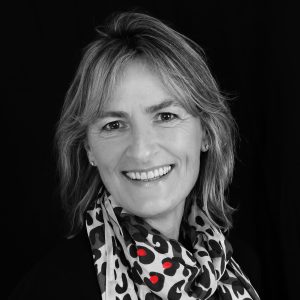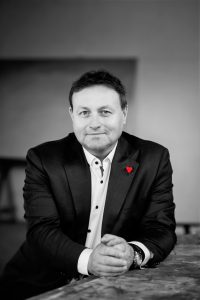 Let's introduce: Frank Weegink
'Passion for People and Performance'. I have a genuine, warm interest in people and what drives them. As business coach and consultant I help people and organizations to develop more job satisfaction and effectiveness. By assisting them on their journey to find answers to questions about personal growth, leadership, career, organization and team development. I do this in a pragmatic and co-active manner: moving things together. This way, new insights, results and performance come within reach.
Through my extensive business experience, up to management board level of (large) international organizations, I know the dynamics and challenges managers face today. Besides a coach, I am also their sparring partner for Strategic management and Leadership, Project and Change management, Supply Chain, Procurement, Customer Service and Lean Operations Management On your way to a new horizon? I will be glad to step on board!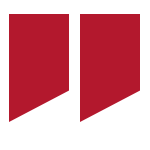 In my search for a new job, I experienced the guidance of Triceps as very professional. Both the coaching and the counselling during the entire process were of a very high level and have helped me very much to find a suitable position, and this also within the period of six months that I had set.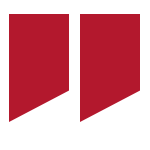 As a manager, the process of saying goodbye is not new, it is part of your job. However, this time I said goodbye! Farewell to people but also to a part of myself. Why Triceps? As a human being and a professional, I was at the centre! By taking a critical look at myself as a 'brand' and investing, I am back in my place.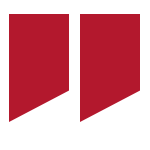 Discovering opportunities for growth. To realise your ambition, knowledge of business is a prerequisite. Marc's arrival created momentum translated into a clear, market recognisable strategy / product experience for partners and customers. Commitment, drive and passion are the words I share with you - sincerity is a given. Marc, thank you.
White paper: High Performance Teams
In this white paper for leaders and managers, we share:
✓ The characteristics of failing and winning teams.
✓ Why one team is a success and another a failure.
✓ How to build a High Performance Team as a leader.